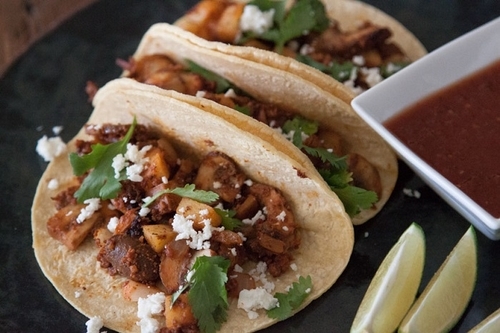 Mushroom, Potato and Chorizo Tacos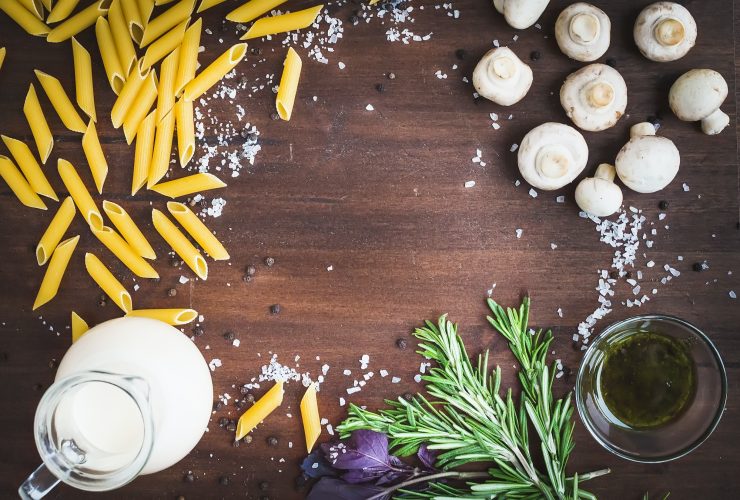 In a medium pot, add potatoes and cover with water about 1 inch above the potatoes. Place the pot on a burner on high and boil until tender, about 10 minutes. Drain, and set aside.
‍
In a large cast iron skillet over medium heat, combine the chorizo and onion. Sauté, stirring very frequently, until sausage is cooked through and onion is soft, about 10 minutes.
‍
Add the sliced mushrooms and cook for about 5-7 minutes more until the mushrooms have cooked down.
‍
Add the potatoes and stir to combine. Let the entire mixture cook for about 5 minutes more until the potatoes are just golden brown.
‍
Reduce the heat to low and set aside.
‍
Wrap tortillas in a warm, damp kitchen towel, put them on a microwave-safe plate dish, and warm them in the microwave for 4 minutes.
‍
Top each tortilla with the mushroom, potato chorizo mixture and any desired toppings and serve immediately.
2 medium red-skin potatoes, cut into 1/2 inch cubes (about 1 1/2 cups)
6 ounces Mexican chorizo sausage, casing removed
1 small yellow onion, finely chopped
10 ounces baby bella or crimini mushrooms, thinly sliced
12 soft corn tortillas

Optional Toppings

Lime
Cilantro
Cotija Cheese
Salsa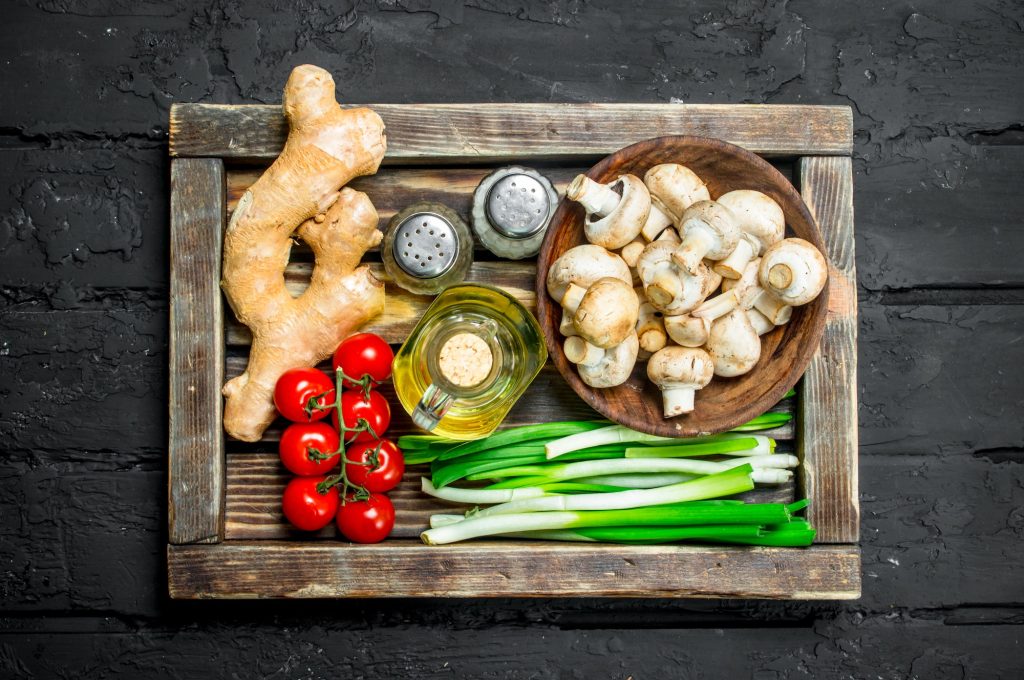 Check out our weekly mushroom recipe videos!
Learn how to properly prepare mushrooms
7001 S 580 Rd Miami, OK 74354
Copyright © 2023 | Powered by