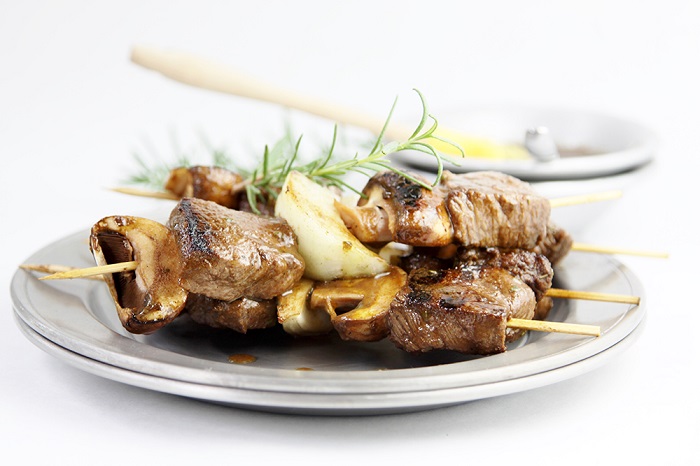 Gilled Steak, Mushroom, and Onion Kebabs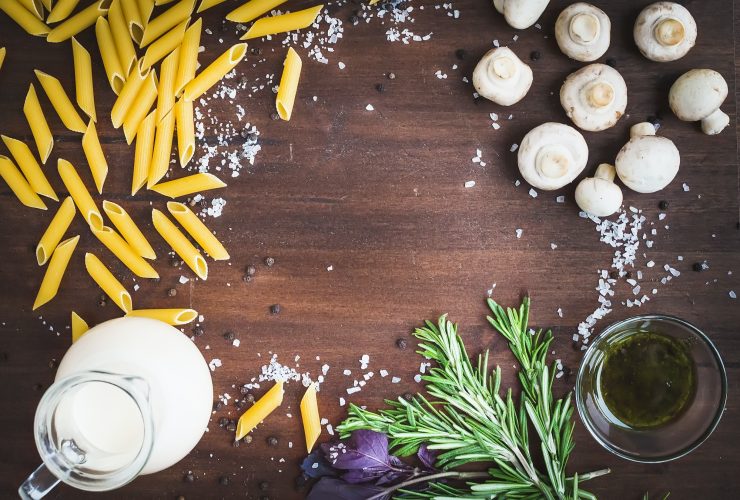 Whisk oil, vinegar, mustard and rosemary into a large bowl. Season with salt and pepper.
‍
Add steak to bowl, mix to coat. Cover with plastic wrap and transfer to refrigerator to marinate for a minimum of 1 hour.
‍
Soak 12 skewers in water.
‍
To assemble skewers: Add 1 piece of steak, 1 mushroom and onion wedge. Continue by adding the same. Continue until all 12 skewers are complete.
‍
Heat a non-stick grill pan over medium – high heat. Add skewers (careful not to crowd the pan, do this in batches).
‍
Cook for approximately 2-3 minutes and then flip skewers. Continue cooking for additional 2 minutes.
‍
Transfer to serving plate. Garnish with fresh rosemary if desired.
6 tablespoons olive oil
6 tablespoons balsamic vinegar
1 tablespoon Dijon mustard
kosher salt
pepper
1 tablespoon minced fresh rosemary
18 ounces steak – cut into 24 cubes
8 ounces baby bella mushrooms – halved
1 large Vidalia onion – sliced into 12 wedges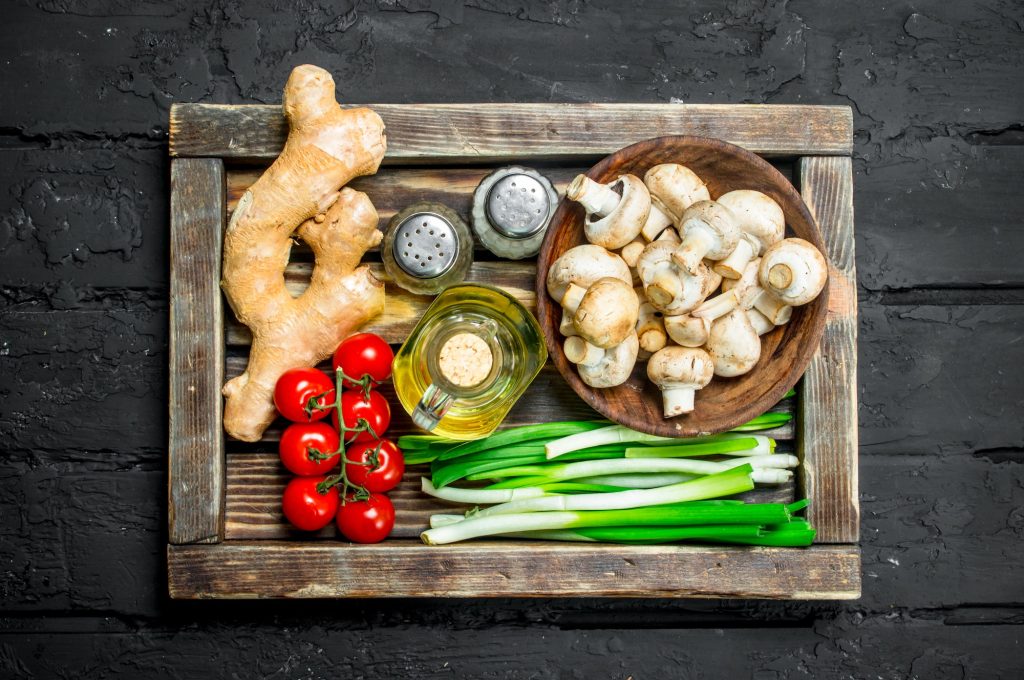 Check out our weekly mushroom recipe videos!
Learn how to properly prepare mushrooms
7001 S 580 Rd Miami, OK 74354
Copyright © 2023 | Powered by